Warning
: mysql_connect() [function.mysql-connect]: Headers and client library minor version mismatch. Headers:50542 Library:100025 in
/home/aceshow/public_html/php/bs_utility.php
on line
205
and wife packed on some heavy PDA when they watched game two of the NBA Finals on Sunday, June 5. The "" actor and the " actress locked lips for the kiss cam during the game taking place at the Oracle Arena in Oakland, California.
The lovey-dovey couple was seen kissing after the kiss cam caught them and zoomed in. The two sat in courtside as and his team, Cleveland Cavaliers, took on the Golden State Warriors. Ashton wore a black jacket atop a black T-shirt which he paired with blue jeans and a blue baseball hat. Mila also wore a black sweater to match her husband's top.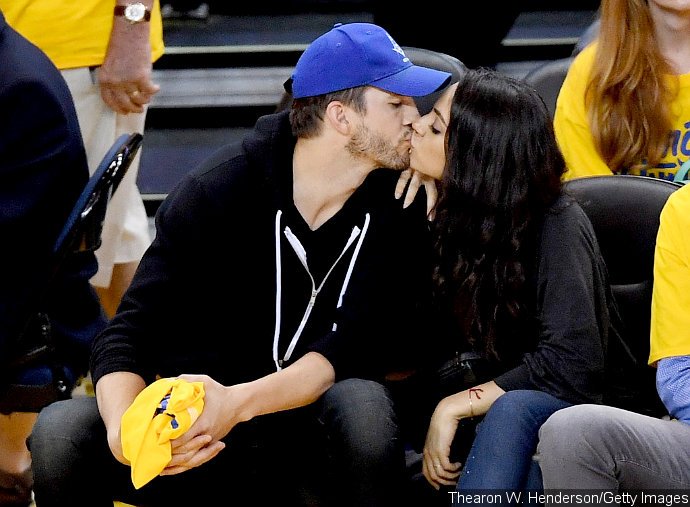 The parents to 1-year-old daughter Wyatt looked so happy when they were gifted Warriors T-shirts. They widely smiled when they received the yellow T-shirts with the words "Strength in numbers" written on them.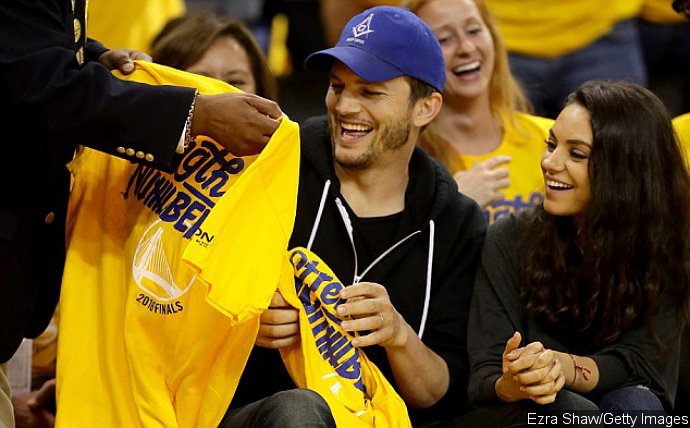 Earlier this year, the couple was rumored to have been expecting their second child. Sources said that the actress showed a hint of a tiny bump and tried to hide it. However, the rumors turned out to be wrong and there's no word yet on when the couple will plan to expand their family.

© AceShowbiz.com

<!-comments-button-->