may have just become a new mother, but she already has some advice for her and 's daughter Luna. While attending a For Your Consideration Event for "" on Tuesday, June 14 in North Hollywood, California, the 30-year-old model revealed what she hopes to teach baby Luna.
The Sports Illustrated Swimsuit model, who is the color commentator for the show, explained that she wanted her daughter to embrace her own identity when she grows up someday. The model also stressed that staying true to who you really are is very important, regardless of what people expect of you.
"An important thing I'll try and teach [Luna] is, no matter what, you will find that job, you will find that point in life where people are going to want you to be exactly the way you are and nothing else," Chrissy told the audience.
"I think that was a big thing for me to learn because in the modeling world, you go about your days pretending to be so sexy and poised and together, and it was interesting for me to learn that as you go on and meet different groups of people, and to be with these people that you love, that they appreciate you for having this personality which may be quirky or weird or odd to you," she continued. "I think I'm excited to teach her to just be yourself and eventually it's going to pay off."
Chrissy looked beautiful while attending the event. She wore a sheer black dress which accentuated her amazing post-baby body. She teamed the ensemble with a black clutch and black strappy heels. She sported smokey eyes with her blonde hair falling through her shoulders.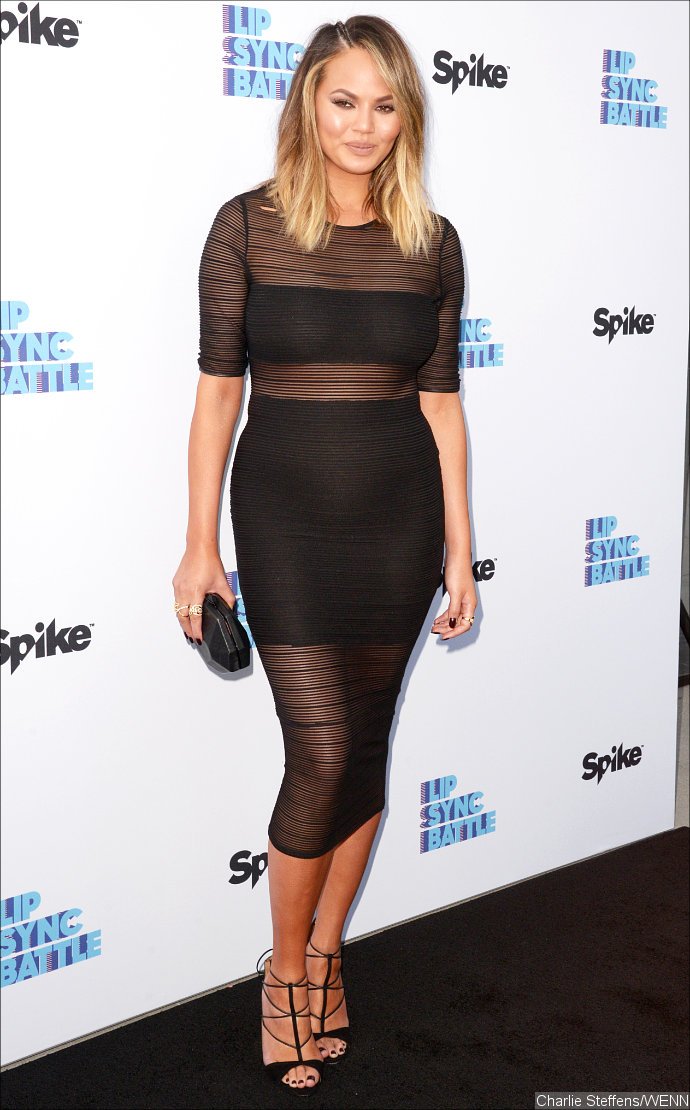 © AceShowbiz.com

<!-comments-button-->