This Owl Can't Stop Hugging The Man Who Rescued Her
June 11, 2016

A great horned owl couldn't stop hugging her favorite human when he finally returned after a trip.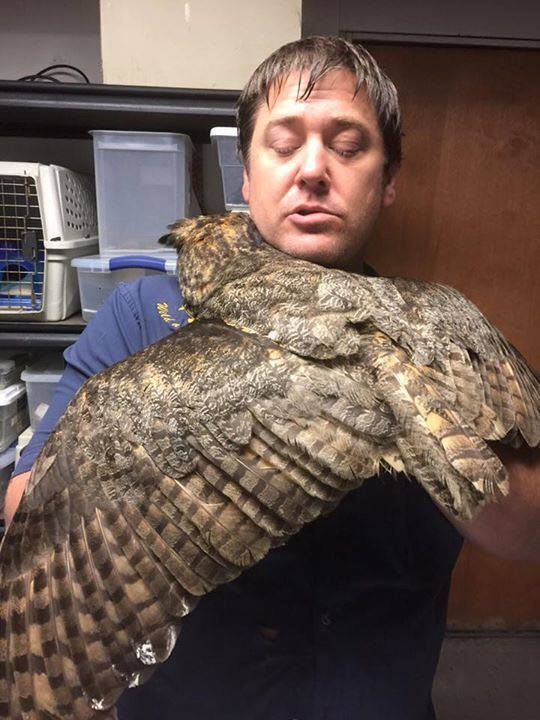 Wild At Heart Rescue

Doug Pojeky nursed GiGi back to health after she suffered significant head trauma when it flew into a car. No one thought the bird could recover, but Pojeky, president of the Wild at Heart Rescue center in Mississippi, never gave up hope.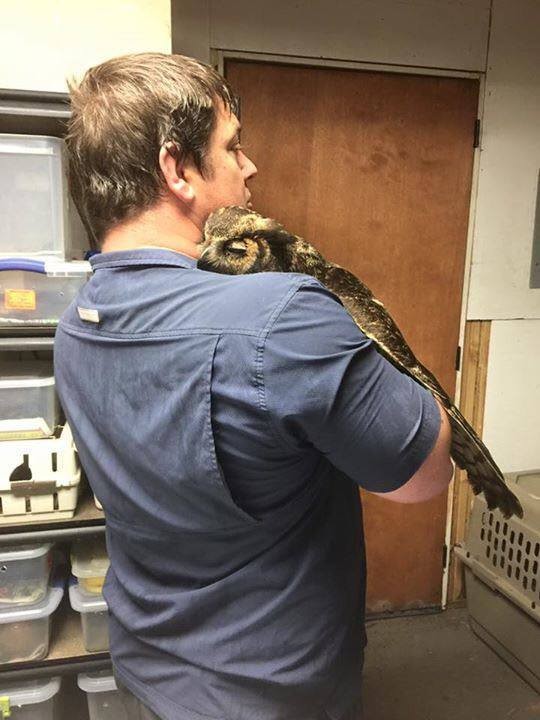 Wild At Heart Rescue

During GiGi's recovery period, Pojeky had to leave for a few days. The depressed owl moped around the center until he returned — then gave him a big owl hug.

GiGi slowly walked up his chest, rested her head right on his shoulder and wrapped her wings around him.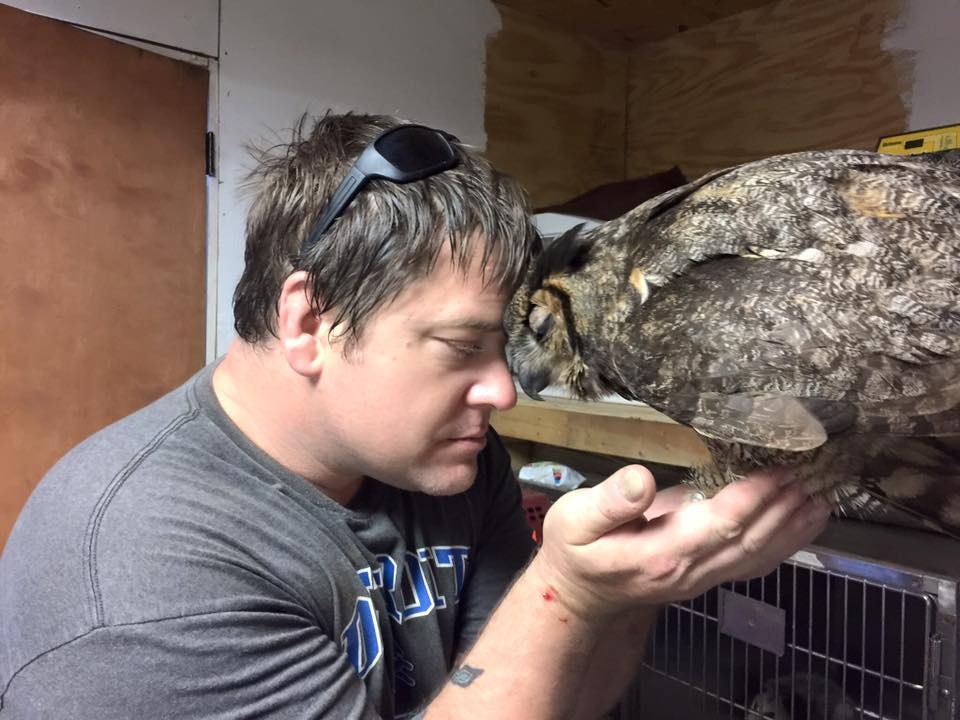 Wild At Heart Rescue


"In all my years of working with birds of prey, I have never seen someone with such a bond with these magnificent birds," WAHRC founder Missy Dubuisson told The Dodo.


Once GiGi makes a full recovery, she'll be released back into the wild.


"It literally brings tears to my eyes to watch him interact with these birds," Dubuisson said. "They absolutely know him and trust him. It's the trust that you see in her face."

<!-comments-button-->